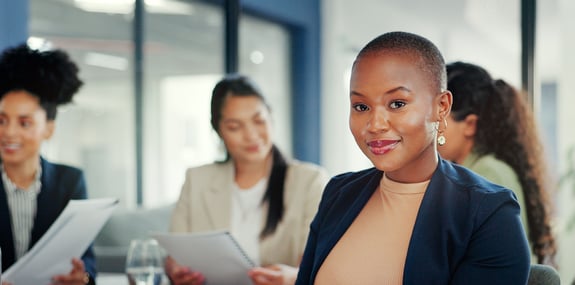 CCDI Consulting

Your Go-To Partner for Canadian Organizations Looking to Create Inclusive, Diverse, Equitable, and Accessible Workplaces.
We Will Meet You Where You Are.
Inclusion, Diversity, Equity, Accessibility
Welcome to CCDI Consulting, your trusted partner on the journey toward inclusion, diversity, equity, and accessibility (IDEA). Whether you are just beginning or well-advanced in your IDEA journey, we stand ready to meet you where you are. As a leading Canadian DEI consulting firm, we bring a wealth of experience, having assisted numerous organizations and individuals and touched the lives of thousands through our transformative training and workshops.
Since 2015, CCDI Consulting has been at the forefront of supporting Canadian employers in addressing workplace IDEA challenges. Our team, with practical experience spanning various industries, employs a unique integrated organizational management, data-driven approaches and a transformative methodology.
Join us on your path to a more inclusive, diverse, equitable, and accessible future.
Our Areas of Expertise
We offer a range of solutions and tools to aid your and your organization's progress on the IDEA journey.
TOUCH
Training
Invest in success. Equip your team for inclusion through comprehensive DEI solutions. Online & in-person training, group discussions, resources for impactful IDEA change.
TOUCH
Assessments
Navigating your DEI journey with Assessment Services: Objective data, inclusive sentiments, and cultural competence measurement for success.
TOUCH
Advisory
Transform your organization with DEI Advisory Services: policy review, equity support, focus groups, IDEA Handbook.
TOUCH
DEI For Individuals
Cultivate DEI at an Individual Level. Certificate Programs & Microlearning. Flexible, effective, and budget-friendly diversity and inclusion training made easy.
TOUCH
Resources
Embark on a DEI journey. Discover blogs, infographics, webinars, and newsletters to create inclusive workplaces.
"
Thank you to the CCDI Consulting team for offering the IDI Assessments this summer to our Executive team. The training session, as well as the one-on-one coaching session on the assessment results, was an excellent learning approach and was well received by myself and members of our team
."
"Akira was a fantastic speaker - authentic, genuine, clear and could answer questions with actionable items. It was a great conversation! This webinar opened my eyes to a lot of privilege and how best to approach an internal conversation about queer representation and non-performative allyship. Thank you!"
"Over the past year, I have participated in a number of learning programs through CCDI Consulting, including the D&I Fundamentals Certificate program, the Antiracism Certificate programs. I have found the quality of the programs to be top-notch, and the facilitators to be very knowledgeable. My own knowledge has increased substantially, and I look forward to participating in more CCDI programs in the future."
"
This webinar was great; it really made me think about how I approach people and how to think before I speak. Very informative. I think it is a refresher to remember to treat people the way you would like to be treated and how they would like to be treated.
"
"
During March and April of 2022, I was able to attend the five sessions that comprise CCDI Consulting's Antiracism Education Certificate program. It was great to receive Canada-specific grounding on the topical components of this program. A good deal of terminology was clarified and more fully defined as they connected to the larger topic of anti-racism. These sessions illuminated the history of racism in the land now known as Canada and stopped us short of only looking at the more broadly known history of our U.S. neighbours. One of many important discussions was on the intersection of racism and other identity dimensions. As well, the courses engaged us in small group discussion, self-reflection and focus on what we can do to set our organizations on an anti-racist path.
"
"
I completed the Foundations in Diversity and Inclusion Certificate, Antiracism Education certificate, and the D&I Influencer Certificate in 2022. The instructors were knowledgeable and engaging, I had an exceptional experience sharing and learning with others in the programs. These certificates give you hands-on knowledge that you can use in your everyday life to advocate and advance EDI work. I have learned so much over the last several months that I will actively use to engage with others.
"
"I took the Foundations In IDEA Certificate Program on June 1st, June 8th and June 15th. I found the information very useful, and it definitely applied to my role and the work I do every day. The presenters were very professional and a delight to deal with. I appreciated the breakout room activities, as it gave me a chance to work with a variety of people. What I valued most was that the training helped me to think "outside the box" and look at things through a slightly different lens. "
Interested in building a more inclusive workplace?
Subscribe to our mailing list to get the latest DEI insights in your inbox every month.