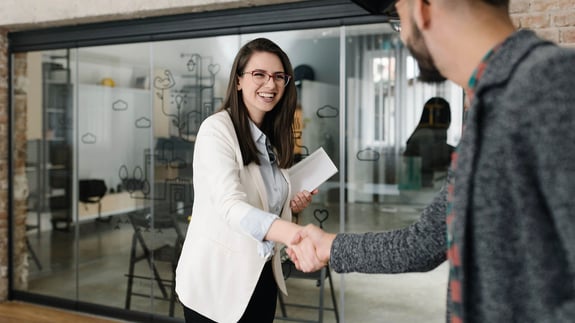 Careers
Why Work for CCDI Consulting?
CCDI Consulting Inc. is a Canadian HR consulting company that helps organizations understand the value of inclusion, diversity, equity, and accessibility (IDEA). What's in it for you as an employee?
At CCDI Consulting, you'll be working for a company that actively models the behaviours it advocates for its clients, making a difference in the lives of working Canadians. The company values growth and development opportunities, work-life balance, and mental health, all of which are essential for your personal and professional success.

CCDI Consulting has been named a Canadian HR Reporter 2022 Best Places to Work winner.
CCDI Consulting Benefits Program
CCDI Consulting offers an impressive benefits program that has recently been updated to align with the company's growth and evolution. The new base pay structure and benefits program include improved job categories, levels, and titles that align with better-defined career paths and development opportunities. Here are some of the benefits you can expect:
Statutory Holidays and Paid Personal Days
As a diverse workplace, CCDI Consulting recognizes that some statutory holidays may not align with your religious or personal beliefs. That's why the company allows you to take another day off instead of the stat holiday, giving you more control over your time off.
CCDI Consulting cares about your health and well-being and offers a generous benefits program that includes health and dental, medical/paramedical, life, dependent life, critical illness insurance, disability leave (short-term/long-term), employee assistance program, and unlimited periodic sick leave. With these benefits, you'll have peace of mind knowing that you and your family are taken care of.
*********