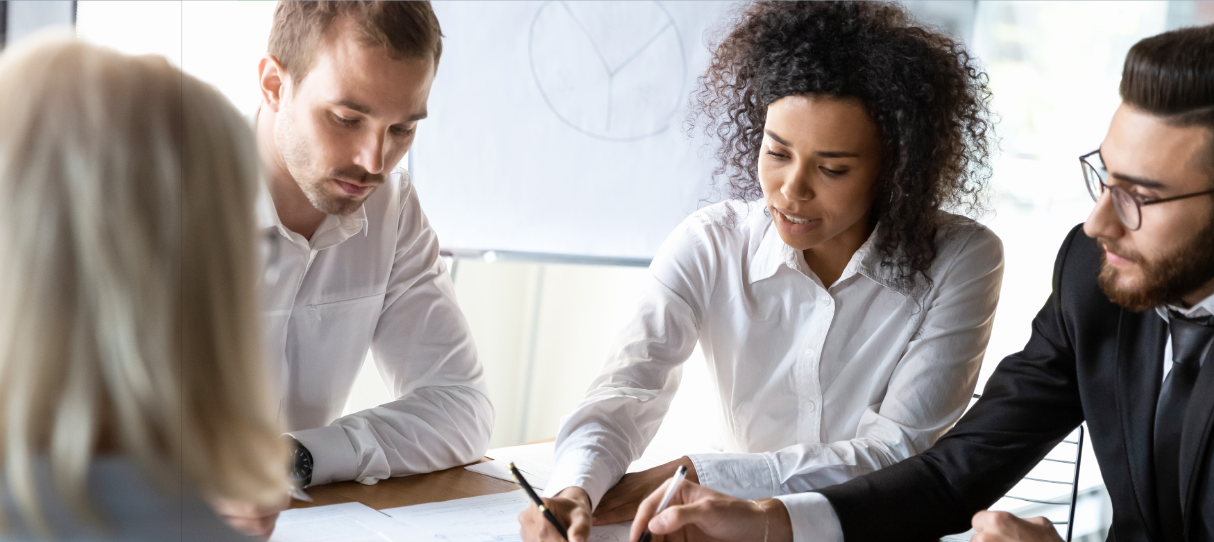 Instructor-led Training
Training your staff is essential for building an inclusive, equitable, and diverse workplace. Let's discuss how we can assist your organization.
Unlocking Your Potential Through Inclusive Education
At CCDI Consulting, we are dedicated to fostering diversity and inclusion through education. Our mission is to make comprehensive IDEA (Inclusion, Diversity, Equity, and Accessibility) training easily accessible and affordable for individuals, small groups, and large workforces, enabling you to surpass your organization's DEI objectives.
Guiding You Towards Success
Instructor-led Training
Instructor-led training (ILT) is a powerful learning approach facilitated by knowledgeable trainers. At CCDI Consulting, we recognize the value of Instructor-led training in achieving effective adult learning. We have developed a range of engaging courses that cater to different needs and skill levels, ensuring a consistent and high-quality learning experience for all.
Universal Instructional Design (UID)
Our courses adhere to the principles of Universal Instructional Design (UID), a transformative process that prioritizes the diverse needs of learners. By meticulously designing and delivering instruction, we remove barriers and create an inclusive environment that promotes equitable learning outcomes for everyone, regardless of their abilities.
Find Your Path in Our Course Catalouge
Discover Our Comprehensive Course Selection
Our wide range of instructor-led training courses on IDEA (Inclusion, Diversity, Accessibility, and Equity) offers an unparalleled selection — Each course is two hours long and led by experienced instructors who facilitate lively discussions and interactions. With a maximum capacity of 40 learners per session, we ensure optimal participation and impactful learning outcomes.
We offer curated learning paths that guide participants through a comprehensive understanding of inclusion, diversity, equity, and accessibility in the workplace.
CCDI Consulting currently offers 20+ different DEI instructor-led training courses.

Starting with foundational concepts such as unconscious bias and respect in the workplace, our courses are suitable for all employees at any level within your organization.

As learners progress, we offer intermediate-level courses on inclusion, anti-racism, allyship, and privilege.
For those seeking more specialized knowledge, our programs also cover inclusive leadership, managing bias in hiring, inclusive communications, and more.
Key Benefits
Benefits of Instructor-led Training
Choosing CCDI Consulting's instructor-led training comes with many benefits, including:
Interactive & Immersive Learning Environment
Engage in dynamic activities, discussions, and hands-on experiences that foster peer-to-peer learning.
Higher Knowledge Acquisition & Retention
Benefit from real-time access to certified instructors for immediate feedback and enhanced understanding.
Customized Learning Pathways
Customize learning paths for a comprehensive understanding of inclusion, diversity, equity, and accessibility.
Cost-Effective Delivery of Interactive Training
Maximize your DEI investment with focused and, interactive instructor-led training for multiple learners simultaneously.
Access to Subject Matter Experts and Open Dialogue
Tap into the expertise of our instructors, who bring external insights and facilitate open discussions, promoting deeper understanding and collaboration.
Consistent Learning Across the Organization
Achieve organizational cohesion as employees across departments and hierarchies receive consistent training, fostering a shared understanding of DEI principles and creating a unified culture.
Peer Learning and Collaboration
Engage in group activities, discussions, and collaborative projects that encourage peer-to-peer learning, and the exchange of diverse perspectives, enriching the learning experience.
Increased Employee Engagement
Inspire your workforce and foster a sense of belonging by providing opportunities for personal and professional growth through our tailored courses.
Embrace the Power of Inclusive Education with CCDI Consulting
Discover the transformative potential of our diverse course offerings and unlock your organization's path to excellence. Browse our extensive course list today and embark on a journey towards a more inclusive, diverse, and equitable workplace.
Your Learning Journey Awaits
Send Us a Message
Take the Next Step and Connect with Us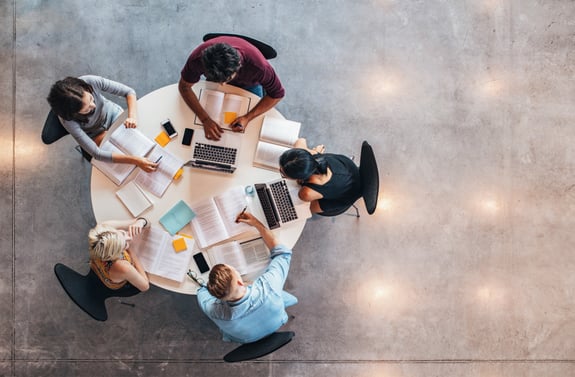 Drive culture change across your organization
Learn more about our eLearning, Instructor-led Training, and Facilitated Webinar Series 'Idea Hour,' designed for Canadian workplaces.